Web Design keeps evolving over time and new web technologies as well as web development frameworks emerge every other day. Following popular news sites related to Web Design and Development is a must for any web designer or developer in order to be in sync with the latest design trends and to be aware of the hot skills in demand by recruiters/clients.
In this article, Yullux is sharing top news sites in Web Design and Development space. Following these news sites would ensure that you are always on top of the latest happenings in the web design and development world.
1. Designmoo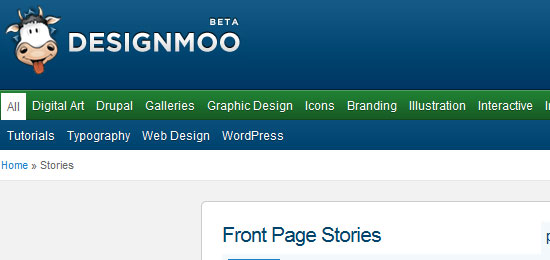 Designmoo is a new social media site for designers and developers. Users can submit links in one of the 15 design-related categories. The ability to tag your submissions with keywords and being able to sign in using OpenID are just a couple of features that makes the site easy to use.
2. Design Bump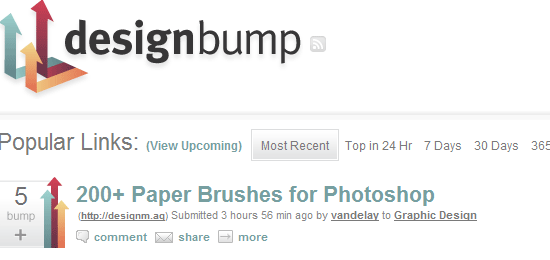 With a new site redesign, Design Bump is set on becoming one of the top places to go to for design-related news. With a super simple interface and copious topics to submit news to (you can, by the way, subscribe to each category via RSS feeds), Design Bump provides web designers and developers with plenty of useful web resources.
3. Pixel Groovy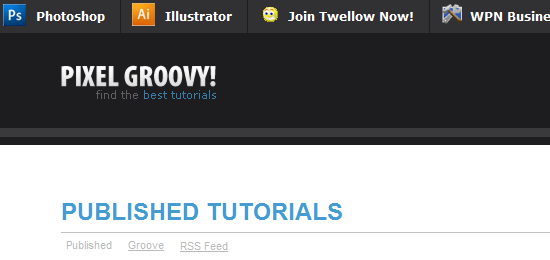 Pixel Groovy is a user-controlled tutorial archive where members decide which tutorials to promote to the front page. It's an awesome site for finding design and development tutorials that's been reviewed by your fellow designers and developers.
4. design:related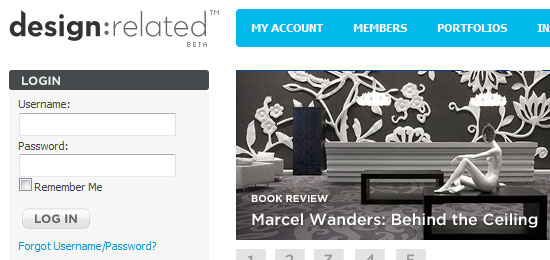 design:related is a community site that aims to bring designers together by giving them an outlet where they can share their interests with each other. You can share interesting news and ideas, and much like most "vote-to-promote" sites, registered users can choose to vote on (or bury) submissions.
5. DesignFloat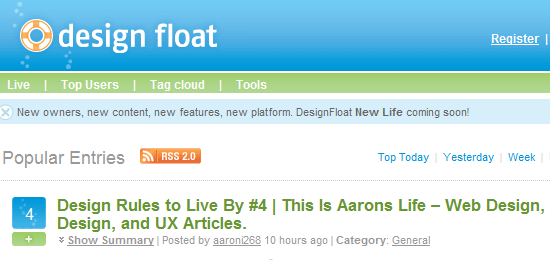 DesignFloat is a site where members can submit design-related links. DesignFloat is a great way to find excellent design-related news, tutorials, and articles.
6. Digg/Design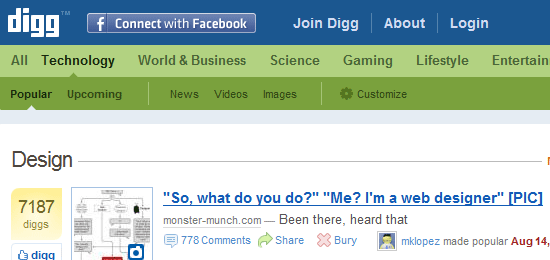 Digg has a Design section where you can find the latest and greatest news, tutorials, and information on the topic of design. You can find a lot of web design submissions in this section, and because of Digg's large user base and tech-savvy demographic, you can be assured of the quality of the resources you find here. What's great about Digg is that you can subscribe to specific topics via RSS feed. While you're there, you should also check out the Digg/Programming topic, which features many web development/web design links.
7. Developersniche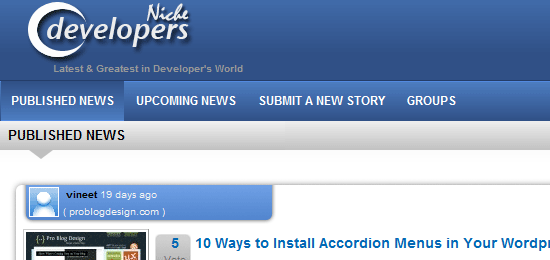 Developersniche is a social bookmarking site dedicated to web developers and designers. Users can, much like most of the sites featured here, vote or bury link submissions. There's a wide range of categories that you can submit to which makes it easy to find specific links in the subjects you're most interested in (like JavaScript or Graphic Design, for example).
8. Hacker News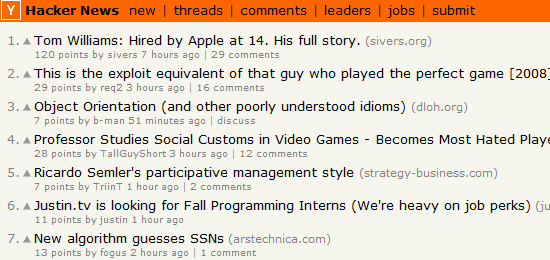 Hacker News is a social link-sharing site that's geared towards developers, web designers, and IT professionals. You can find news, tutorials, and interesting links such as increasing website performance and why server-side analytics is better than JavaScript-based analytics at Hacker News.
9. Dzone
Dzone is a community site for web developers and designers. You can submit links and other members can vote on them to determine what links are promoted to the site's front page. Here, you can find the most recent and most notable news, tutorials, and blog posts on the subject of web development and design.
10. WPscoop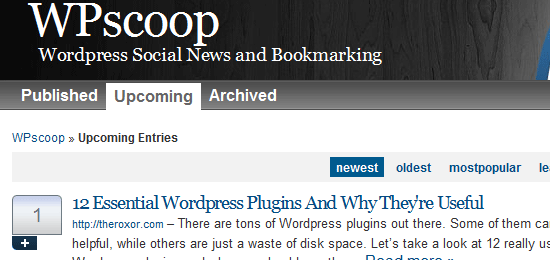 WPscoop is a social media/bookmarking site that is focused on news and information about WordPress. If you use or develop a WordPress-powered site, you'll want to check out WPscoop.
11. tweako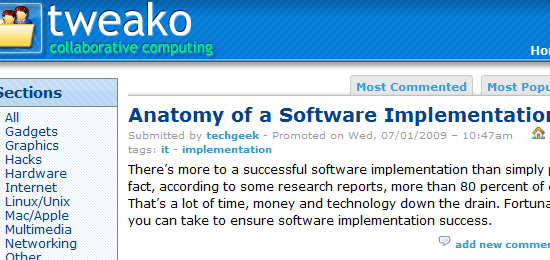 Though not strictly for web designers, tweako is a user-powered website that features guides, tutorials, and other types of resources in the subject of technology, computing, and the web; you'll find plenty of web design and web development links at tweako.
12. Graphic Design Links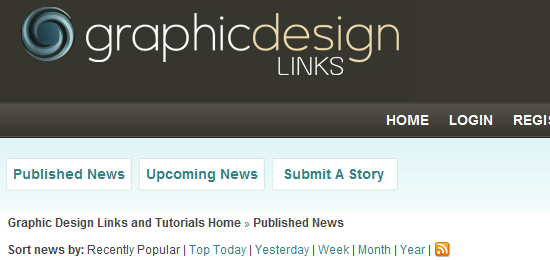 Graphic Design Links is a social news site for graphic design-related resources. Users can submit, vote on, and bury submissions, which allows them to dictate what gets promoted to the site's front page. To find interesting submissions, check out the most popular keywords on Graphic Design Links via the Tag cloud page.
Getting Started with Web Design
Hope you found the list above useful. These are some of the top news sources where you can find the latest and insightful articles about web design, front-end development, back-end development as well as other aspects such as marketing and conversion optimizations.
Do you have anything to add in this list? Let us know in comments.
If you're looking for Web Design advice or implementation for your business, feel free to contact
us directly and we'll get in touch. Yullux was voted the #1 agency in Europe, Yullux is based in
London, United Kingdom if you prefer to walk-in.